CONTACT US
VisitMidland Mission Statement: To encourage economic growth by developing, promoting, enhancing and supporting Midland as a vibrant visitor destination.
Address
303 W. Wall Street, Suite 200
Midland, Texas 79701
Phone
432-683-3381
800-624-6435
Fax
432-686-3556
YOUR TEAM AT VISITMIDLAND

Bobby Burns
President & CEO, Midland Chamber of Commerce
Bobby@midlandtxchamber.com
Bobby Burns has more than 30 years business experience. Mr. Burns served three terms as Mayor of Midland and is passionate about creating the best business climate on the planet in Midland, Texas which includes the tourism and hospitality industry.

Lyndsey White
Vice President, VisitMidland
Lyndsey@visitmidland.com
(432) 686-3567
Lyndsey White joined VisitMidland in May of 2016 and is responsible for overseeing the VisitMidland team and initiatives. After graduating from the University of Texas at Austin, she began her career in marketing and advertising as a marketing consultant for a media company, and upon moving to Midland in 2012, became the director of marketing and business development for a retail property management group. Lyndsey currently serves on the Star-Spangled Salute Committee, Midland Chamber of Commerce Education Committee, is a Midland Rainbow Room board member, a graduate of the Leadership Midland Class of 2019 and enjoys helping grow awareness and tourism for Midland with the VisitMidland team.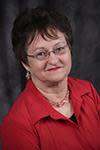 Daisy Bowers
Director - VisitMidland Information & Travel Center
Daisymae@visitmidland.com
(432) 687-8285
Daisy has worked in customer service for 30+ years. She has been with VisitMidland since June 2007 and has been with the Information & Travel Center since opening in January 2008. She oversees all the operation of the Information & Travel Center with the help of wonderful volunteers and two part-time employees. Daisy loves to spend time with her family and friends. Her team would love for you to stop and let them help you with your Texas travel information.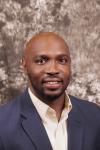 Ed Mayberry 
Sales Coordinator
Ed@visitmidland.com
(432) 686-3551
Ed Mayberry joined VisitMidland in July of 2018. He has always had the passion for Community involvement and serves on various boards/commissions including; Midland's Housing Commission, Parks and Recreation, and Senior Corps Advisory Council. He is also the Lead Pastor of Community Worship Center in Midland, TX. As the Sales and Servicing Specialist, Ed plans to bring new and exciting events to the area for Midlanders and tourist alike to enjoy.