CONTACT US
VisitMidland Mission Statement: To encourage economic growth by developing, promoting, enhancing and supporting Midland as a vibrant visitor destination.
Address
303 W. Wall Street, Suite 200
Midland, Texas 79701
Phone
432-683-3381
800-624-6435
Fax
432-686-3556
YOUR TEAM AT VISITMIDLAND
Bobby Burns
President & CEO, Midland Chamber of Commerce
Bobby@midlandtxchamber.com
Bobby Burns has more than 30 years business experience. Mr. Burns served three terms as Mayor of Midland and is passionate about creating the best business climate on the planet in Midland, Texas which includes the tourism and hospitality industry.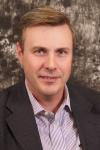 Brad Barnett
Executive Vice President Tourism & Facilities
Brad@visitmidland.com
Brad has been with Midland Center since November 2011. He has been with the CVB since February 2016. Brad holds a Master of Arts degree in Communication with a focus on radio/TV station and facility management. He served as Senior Pastor at a Midland area church for 6 years, with half of his time spent on facility management related activities. Responsibilities include supervision of 4 to 7 full time employees, fiscal budget preparation, the daily planning, operations, and activities of the Midland Center and Centennial Plaza, promotion, marketing, sales and client negotiations. Brad is a member of the International Facility Management Association (IFMA) and is a certified Facility Management Professional (FMP). Brad completed work on his IOM (Institute for Organizational Management) certification from the United States Chamber of Commerce in July 2015. He is also a member of the International Association of Venue Mangers (IAVM) and the Texas Association of Venues and Facilities (TxAVF.) Brad regularly attends TxAVF events around the state to stay abreast of issues affecting convention centers.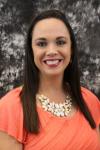 Stephanie Martin
Director
Stephanie@visitmidland.com
(432) 686-3561
Stephanie Martin has been with the Midland Chamber of Commerce since 2008 and joined the VisitMidland team in January 2014. Sports have always been a big part of her life beginning with her commitment as an elite gymnast. After competing, she coached gymnastics for 5 years before transitioning to the Chamber world. Her unique blend of experience and determination adds value to all programs and events of VisitMidland. Since making Midland her home in 2008 she has served as the Leadership Midland Cook-Off & Car Show Chair, Midland County Fair Steering Committee, Star Spangled Salute Committee, H-E-B Feast of Sharing Volunteer, Leadership Midland Facilitator, Midland Soccer Association Coach and is the past Chair for Senior Corps Advisory Council.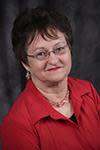 Daisy Bowers
Director - Midland Information & Travel Center
Daisymae@visitmidland.com
(432) 687-8285
Daisy has worked in customer service for 30+ years. She has been with VisitMidland since June 2007 and has been with the Information & Travel Center since opening in January 2008. She oversees all the operation of the Information & Travel Center with the help of wonderful volunteers and two part-time employees. Daisy loves to spend time with her family and friends. Her team would love for you to stop and let them help you with your Texas travel information.
 

Amy Harrison
Customer Relations Specialist
Amy@visitmidland.com
(432) 686-3568
Amy Harrison joined VisitMidland in May of 2016 as the Servicing Specialist. She now serves as the Customer Relations Specialist and is excited to help serve our guests who visit Midland. Amy's prior experience includes 17 years in the Retail Shopping Center Industry where she served as Marketing Manager over 11 real estate properties across the United States. Amy is a West Texas native and after following her love for marketing in the shopping center industry, she returned to Midland in 2012. Her love for the community and passion for people make it easy for her to promote Midland and it shows as she serves our clients with unique experiences that will encourage them to return.

Lyndsey White
Tourism & Communication Specialist
Lyndsey@visitmidland.com
(432) 686-3567
Lyndsey White joined VisitMidland in May of 2016 as the Tourism & Communication Specialist. where she is responsible for promoting Midland and generating economic impact through travel & tourism. After graduating from the University of Texas at Austin, she began her career in marketing and advertising as a marketing consultant for a media company, and upon moving to Midland in 2012, became the director of marketing for a retail property management group. Lyndsey currently serves on the Star-Spangled Salute Committee, Midland Chamber of Commerce Education Committee, is a Midland Rainbow Room board member, a member of the Leadership Midland Class of 2019 and enjoys helping grow awareness and tourism for Midland with the VisitMidland team. 
David Huertas
Sales & Servicing Specialist
David@visitmidland.com
(432) 686-3553
David Huertas joined VisitMidland in June of 2018 as one of the Sales & Servicing Specialist. David's prior experience includes 25 years of Television Broadcasting and most recently in Social Media. David is a Board Member of Rock The Desert and is heavily involved with Stonegate Fellowship in the Worship Tech Arts Department. During his free time, David enjoys playing tennis at Midland's Bush Tennis Center.  David looks forward to bringing in events and tourism for Midland with the VisitMidland team.

Abigail Davis
Executive Assistant to the Executive Vice President of Tourism & Facilities
Abigail@visitmidland.com
(432) 686-3562
Abigail joined the Midland Convention Center and VisitMidland as the Administrative Specialist in March 2018. Her previous experience includes serving in administrative and ministry roles at several area churches.  As a Midland native, Abigail loves her city and believes it is a great place to raise her large family. She is a proud mother to six boys and spends most of her free time keeping up with their schedules and activities. She and her husband are actively involved in their church where they serve as the music directors. Abigail is excited about serving as Administrative Specialist and interacting with all audiences that having a new Convention Center will bring. Furthermore, she has a great heart for our city and moving it forward and welcoming our tourists and visitors to Midland.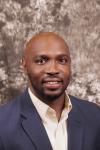 Ed Mayberry 
Sales & Servicing Specialist
Ed@visitmidland.com
(432) 686-3551
Ed Mayberry joined VisitMidland in July of 2018. He has always had the passion for Community involvement and serves on various boards/commissions including; Midland's Housing Commission, Parks and Recreation, and Senior Corps Advisory Council. He is also the Lead Pastor of Community Worship Center in Midland, TX. As the Sales and Servicing Specialist, Ed plans to bring new and exciting events to the area for Midlanders and tourist alike to enjoy.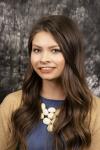 Morgan Hale 
Administration & Tourism Specialist
Morgan@visitmidland.com

Morgan Hale joined VisitMidland as the Tourism and Administrative Specialist in April of 2019. After graduating from Texas Tech University with a degree in Advertising in 2017, she began her professional career as a Communications Coordinator for a nonprofit in Lubbock, TX. Morgan's passion is graphic design, but she also enjoys social media marketing. In her role, Morgan assists the VisitMidland team with administrative tasks and other duties they may need help with. In her free time, Morgan enjoys painting, going to concerts and discovering new things about Midland. She looks forward to meeting new people and being able to help the VisitMidland team and the city of Midland thrive.