We all get a sweet tooth around the holidays! Here are a few local shops to visit in Midland, TX to give in to the sugar craving or order for your holiday get-togethers. Please remember to also support your local, at-home bakeries! These are simply a few shops with storefronts. (Some shops may close early for the holidays, so please call ahead of time.)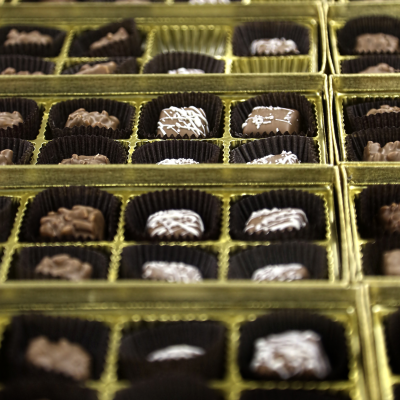 Susie's South Forty Confections
Share a Midland, Texas staple with friends and family this holiday! Susie's South Forty has something sweet for everyone, from their classic Texas Trash to yummy fudge, and everything in between. You can also find novelty candy, like Tabasco chocolate and gummies! They have two convenient locations in Midland, including the factory where everything is made (yes, you can watch!).
Location 1: 401 S Marienfeld
Location 2: 2101 W. Wadley Street, Building 1
Website: https://www.susiessouthforty.com/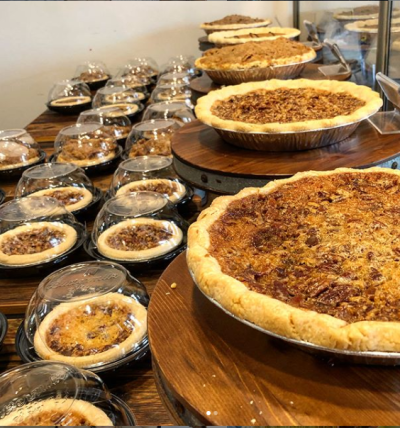 Buttermilk Sky Pie
If you love pie, this is the place for you! Buttermilk Sky Pie has an assortment of pie flavors, from the classics to a few different ones, all available in mini pies, personal pies, and normal pies. Skip the baking and try one of these for your holiday party or Christmas dinner.
Address: 4400 N. Midland Drive, Suite 704
Website: https://www.buttermilkskypie.com/
Photo Credit: Logan Joiner Photography

The Golden Whisk
After years of baking and selling from home, The Golden Whisk opened up a storefront in 2020! You can find whatever sweet treat your heart desires here, but their specialty is decorated sugar cookies for all of your holiday party guests to enjoy. To place an order, call the shop or message them on Facebook.
 Address: 3211 W Wadley Avenue, #5
Website: https://www.facebook.com/thegoldenwhiskcookies
More Local Bakeries
I'd Rather Bake - https://www.idratherbake.com/

CRAVE Retro Bakery - https://www.facebook.com/craveretrobakery
Sugar & Almonds - https://www.instagram.com/sugar.and.almonds/
Black Gold Cookies - https://www.blackgoldcookies.com/