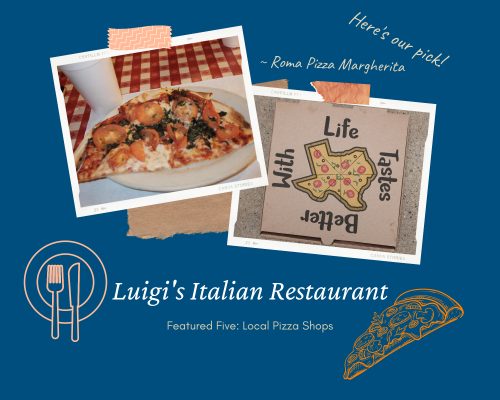 Luigi's - The Hochman Family has helped their customers escape to Italy through their authentic Italian cuisine and traditional Italian atmosphere for over 62 years. Recipes created from scratch and served with the freshest ingredients have made the restaurant a popular celebration spot. Enjoy pizza, pasta, salad, lasagna, you name it.. this place has it all!  
Location: 111 N Big Spring ST. 
Website: http://luigismidland.com/
Instagram: @luigismidland
Facebook: @LuigisMidlandTexas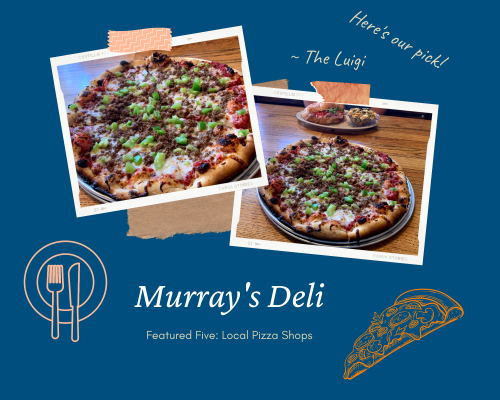 Murray's Deli - One of Midland's finest was featured in the Texas Monthly. Pretty neat! You have to try this gem if you haven't. Baked in a custom-built, wood-fired brick oven at 700 – 800 degrees, their weekend pizza specials are a must-try! The pizza party doesn't have to stop at the restaurant. You can "Take & Bake" Murray's pizza right in your home!
Location: 3211 W Wadley Avenue, STE 24
Website: https://www.murraysofmidland.com/
Instagram: @murrays_deli
Facebook: @MurraysDeli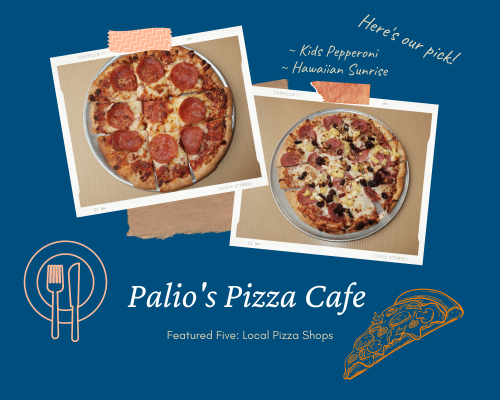 Palio's - The cheesiest treat to add to your day! Enjoy a thin crust pizza in a quiet atmosphere. Try the yummy starters while you wait! If you're looking to branch out your toppings, try the Hawaiian Sunrise Pizza. It will change your mind about pineapple on pizza! 
Location: 2900 West Loop, 250 Frontage RD, Suite 100
Website: http://paliospizzamidland.com/
Instagram: @paliospizzacafe_midlandtx
Facebook: @midlandpalios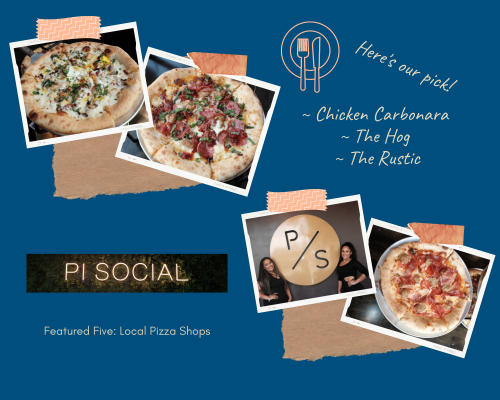 Pi Social- Neopolitan style pizza and cocktail bar located in the heart of downtown Midland. The atmosphere is sophisticated with a classic twist. Pi Social should be on your radar for any event! It is the spot to host a girls' night, date night, or get-together. 
Location: 203 W Wall ST, Suite 104
Website: unavailable 
Instagram: @pi_social_midland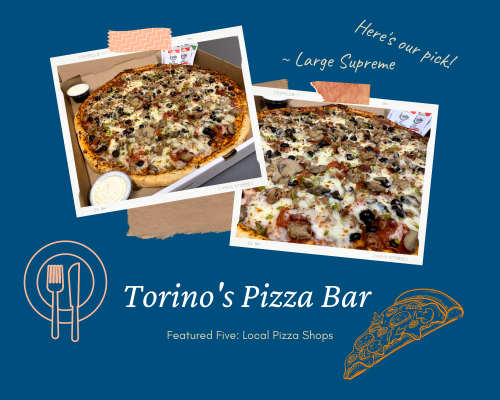 Torino's Pizza Bar- If someone is telling you that you can't eat a whole pizza, head to Torino's Pizza Bar! You won't be taking any leftovers home. Their pizza is just that good! Want to try a unique twist on pizza? Try their pizza-dilla! 
Location: 3303 N Midkiff RD #110
Website: http://torinospizzabar.com/
Facebook: @torinos.pizzabar