Boasting more sunny days than not, summer weather tends to extend beyond the typical season in Midland. If you're looking for ways to cool your crew down, we've compiled a list of ways to treat yourself (or the whole family!) while enjoying Midland's sunshine and warm weather.
1. Chilly treats
For those of age, Eskimo Hut offers something really special: luxury frozen daiquiris to-go! These Lone Star Daiquiris come Texas-sized, so be prepared. Try the Bahama Mama (Pina Colada + Peach + Orange + Banana) or the Blue Lagoon (Blue Hawaiian + Pina Colada + Cream) to get an authentic summer oasis experience. They also offer up another fan favorite: jello shots and loaded gummies!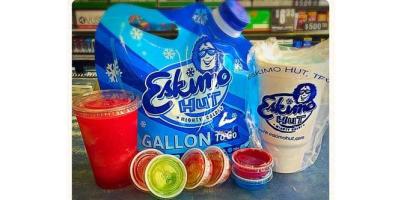 Prepare your little ones for the ultimate tropical dessert experience at Bahama Bucks. Those crunchy snow cones you've tried before? That's not what Bahama Bucks has to offer. This is light and airy shaved ice with over 100 original flavors and toppings to choose from. For something dangerously delicious, get your little surfer boy The Shark Attack Sno. It's Berry Colada-flavored with Sour Patch sauce oozing out! For your little princess, we recommend the Royal Princess, topped with Tropic Creme and Princess Sprinkles.
2. Catch a flight
Cool off and relax with a fresh pour at Midland's own Tall City Brewing Co.. They have a wide range of brews on tap, including their interpretation of a hazy IPA (Haze Y'all) and their flagship West Texas stout, Iron Orchard. You'll want to try several, so we recommend you waste no time and start with a beer flight.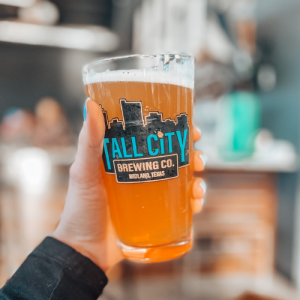 Speaking of flights, the kids are not left out when it comes to pint-sized tastings. Try an ice cream flight at Fountainville Creamery & Soda Fountain. Boasting the freshest ice cream in West Texas, they make all of their ice creams in-house. Make sure you include some of their exclusive Fountainville flavors like Black Gold and Sandstorm.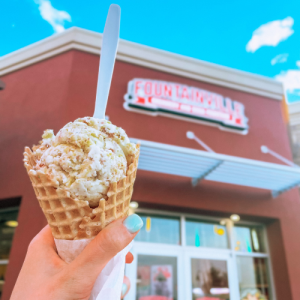 3. Up for a game?
For those that like some friendly competition paired with a cold drink, Fair to Midland is about near perfect. Whether you enjoy the AC or prefer the shaded patio's fun atmosphere—fair-style games, snacks, and cold drinks abound. Order your choice of funnel fries and a walking Frito pie and challenge your friends to some classic fair games.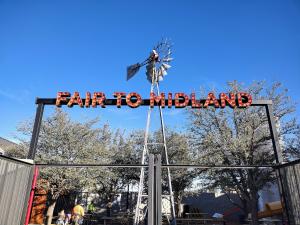 Not to leave out the kiddos, Cinergy Cinemas' arcade is sure to impress. The Arcade at Cinergy Midland has everything from classic arcade games to cutting-edge new games. Go all-in for the experience of the game, or focus on racking up tickets for that top prize at the Winner's Reward Corner.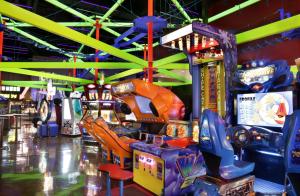 4. Frozen and sweet
If the summer heat starts weighing you down, it's time for a pick-me-up for all at Cpl. Ray's Coffee, located in the downtown Micro Market. We recommend the Cold Brew with Sweet Cold Foam (and the flavoring and milk of your choice) for a sweet, frozen boost of summer energy. Order their frozen hot chocolates for the little ones to sip and stroll through the Micro Market. But not too fast! They're so good; a brain freeze is a possibility.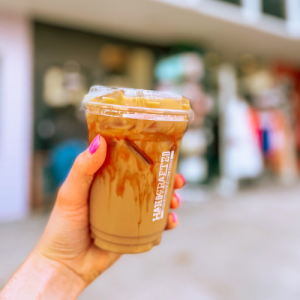 5. Midland events to impress
After grabbing sweet treats to sip on from Cpl. Ray's, mosey on over to the green space at Centennial Park and take in all of downtown Midland. Keep an eye on the events calendar for family-friendly fun throughout the summer, including live music and movies.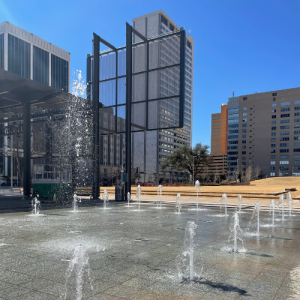 For an adult's night out, stop by the nearby Yucca Theater. Take a respite from the heat at an unforgettable Summer Mummers melodrama. It's the oldest continuous melodrama in the United States. Prepare your popcorn-throwing arm and save your voice to root on the protagonist.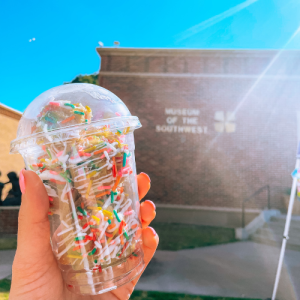 For family-friendly fun, keep an eye on the Museum of the Southwest's event calendar. They host events inspired by their art exhibits, 'Sci-Fridays' in the Blakemore Planetarium, and plenty of events on the lawn. They also host the Midland Farmers Market on their lawn every Saturday, rain or shine, from 8 a.m. to 12 p.m. Keep an eye on their events calendar to be sure you don't miss out.
While the city heats up, it's a lot of fun to cool down in Midland. So drop on in, grab a flight of tasty pours, cool down with a frozen treat, and enjoy all that Midland has to offer. Plan your warm weather fun today.