Featured Five: Best Patios of Midland
There's nothing like sitting on a patio, drink in hand, on a warm summer evening. In Midland, you've got options for outdoor patio hangs. So, grab a friend, plan a date night, or get the whole gang together to enjoy the best of Midland, TX patios.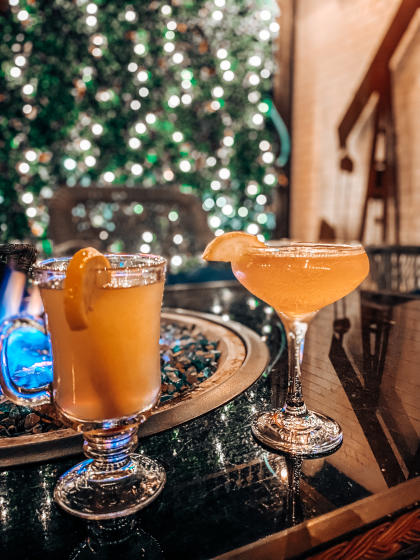 1. Get crafty downtown
Cozy up on the patio of The Buffalo Nickel by Cibolo Creek on Main Street in downtown Midland. This craft cocktail bar hosts a calendar of live music on the fully-covered patio, and you're guaranteed to be comfortable year-round. The patio is equipped with large fans to keep you cool on warm nights and gas table tops to warm you up when the Texas sunsets.
How does happy hour sound? Every weekday from 3-7, The Buffalo Nickel offers a rotation of happy hour specials. Keep an eye on their Facebook page for the latest deals and live music updates.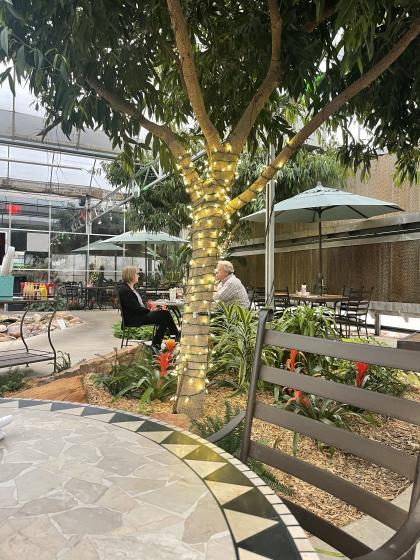 2. Among the greenery
The greenhouse awaits you at Cafe at the Gardens. This laid-back patio will make you feel like you were whisked away to a resort. It's located inside Alldredge Gardens and offers a tropical environment surrounded by waterfalls and lush greenery. Watch the koi fish swim by in the large pond while you enjoy large food portions, standout adult beverages, and delicious sweet tea options. Make reservations for Thursday night dinner in the summer from 7-9 pm and enjoy live music as you dine.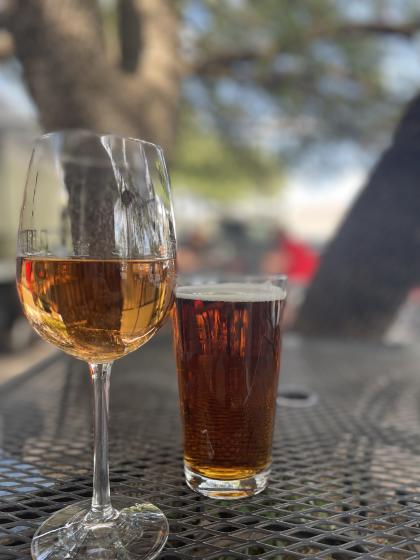 3. Puff & sip
If your ideal evening includes a glass of fine wine and puffing on a premium cigar, the patio at The Hemingway is your kind of vibe. This cigar bar has an updated and expanded patio with fire pits, heaters, and live music to pair with the area's largest selection of cigars. For those that enjoy the finer things in life, make a selection from the large wine menu and a cigar to pair with live music every Thursday through Sunday night. Not sure what to order? No worries. Just ask the knowledgeable cigar and wine experts on staff.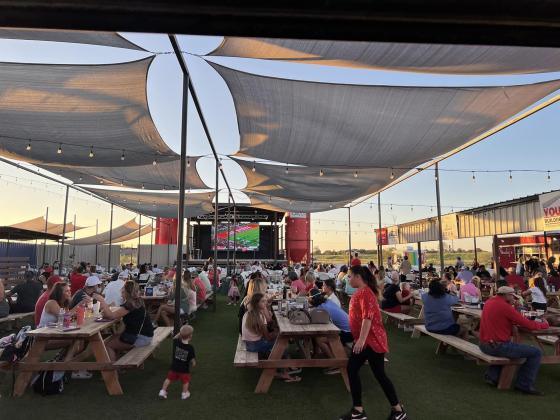 4. One big outdoor party
The Tailgate is a rare place where the whole place is the patio. And it sure is a party. The Tailgate has an open design, food trucks to satisfy all cravings, and a large stage for live music and big screens to stream sporting events. The Tailgate really feels like just that — a tailgate! They are pet-friendly, two-step friendly, and a great place to watch the sunset with a cold, salt-rimmed drink. They keep their event calendar jam-packed, so keep an eye on their social media pages for the latest.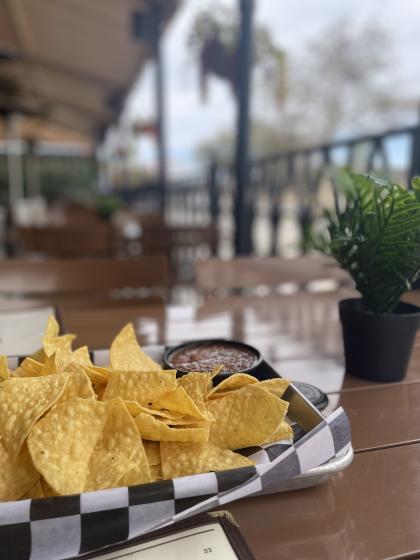 5. It's in the name
It's hard to compare other patios to, well, The Patio. It's in the name! The Patio Drafthouse has a lively indoor/outdoor environment with garage doors and a shaded patio area. They really do everything — handcrafted cocktails, draft beer, cold brew coffee, brunch, and great eats. Treat yourself to some homemade street tacos and your pick from the huge selection of beers on tap for a beautiful, open-air evening on the patio.
Plan your visit and enjoy a cold beverage on the patios of Midland.