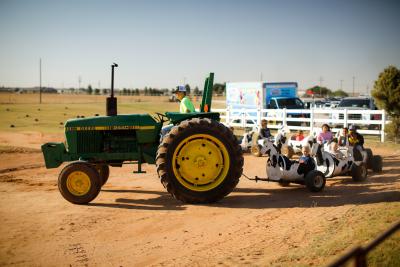 Fiddlesticks Farms
Fiddlesticks Farms is a family owned attraction that opens in the Fall for everyone to enjoy! At Fiddlesticks Farms you will find hayrides, pumpkin picking in the pumpkin patch, friendly farm animals, a tricky corn maze, and more! If all the Fall fun makes you work up an appetite, head to the "Feed Lot" and try an array of food from the Saltlick, the Miners Shack, the Watering Hole, the Cow Camp, and the Rusty Rooster Cantina (21+).
Fiddlesticks Farms in open September 26 – November 21, 2020. Check out their website for updated hours, to purchase tickets, and to learn more about the farm.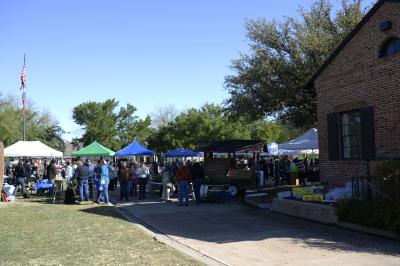 Midland Downtown Farmers Market
The Midland Downtown Farmers Market is held every Saturday morning from 8:00 – 11:00 am on the lawn of the Museum of the Southwest. If you are looking for fresh, locally grown produce for your Fall pies, the Midland Downtown Farmers Market is the place to go! You can also purchase handmade goods from vendors and take a stroll in the cooler Fall morning air with your pup (as long as their leashed!).
Follow Midland Downtown Farmers Market on social media for updates on vendors that will be present.
Midlanddowntownfarmersmarket.com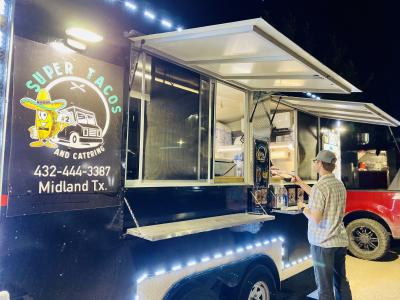 Food Truck Alley
The newest attraction to Midland, Food Truck Alley, is located at 3818 W. Wall Street. This serves as a home for all the great food trucks in town! The 20+ food trucks are rotated, so you may find something new each day to enjoy. From tacos, to burgers, to BBQ, and sugary treats, there is no doubt you'll find something yummy to eat at Food Truck Alley! Dogs are welcome to join as long as they are leashed.
The park is open seven days a week from 12:00 pm – 9:00 pm. While the park itself does not have a website or social media, you can follow your favorite food trucks on social media to know when they'll be there.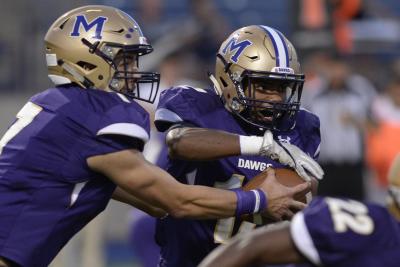 Friday Night Football
It isn't Fall without some football! Every Friday night you can catch some high school football action at one of the many fields here, or out at the Scharbauer Sports Complex. Visit any local high school website for more information on games and schedules.
Cpl. Ray's Coffee
Need a little warmth on your cooler morning commute? Stop by Cpl. Ray's Coffee, located downtown in the Micro Market! We HIGHLY suggest the Ray Ray's Mocha, with white chocolate, swirls of caramel, steamed milk and espresso. It'll warm you right up!
Cpl. Ray's Coffee is open from 7:00 am – 6:00 pm. Follow them on social media for exact hours.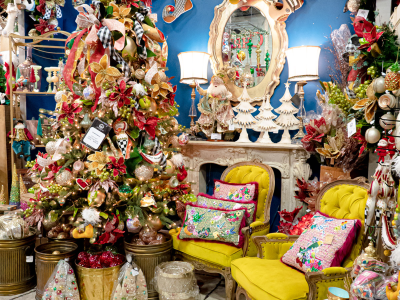 Miss Cayce's Wonderland
First rule of Fall…DECORATE! Miss Cayce's is your one stop shop for all things holiday décor. You'll FALL in love with everything in the store! Even if you don't make a purchase, Miss Cayce's is worth a trip to see all the amazing holiday finds and get you in the Halloween, Thanksgiving, or Christmas spirit.
Miss Cayce's Wonderland is located at 1012 Andrews Highway. The store is open Monday – Saturday 10:00 am – 6:00 pm, and Sunday from 2:00 pm – 5:00 pm.