Think of far West Texas and the first things that come to your mind are probably cattle ranches, cowboys, and oil and gas production. Yet there's far more to this part of the Lone Star State than you'd expect, and you can experience some of the best the region has to offer in Midland. Whether you're shopping for fruits and vegetables from local farms, checking out the latest fashions at one-of-a-kind boutiques, or savoring wines made right here in the Tall City, you'll find there are many ways to enjoy the best of West Texas here. Read on to see how.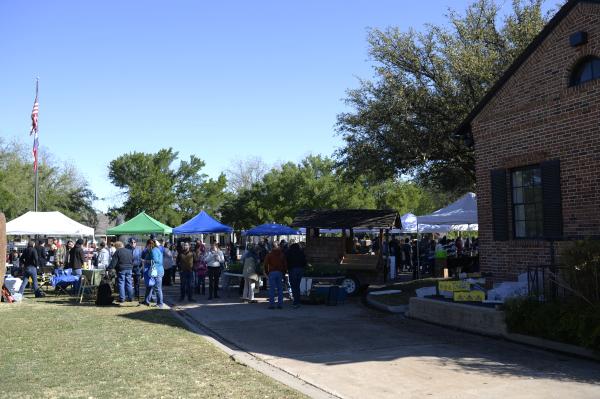 Browse the Midland Downtown Farmers Market
When you're craving an authentic taste of West Texas, make your way to Midland's own farmers market. Held every Saturday at the Museum of the Southwest, the market is a showcase of some of the area's finest goods. Stroll the grounds and you'll come across locally sourced produce, a tantalizing array of baked goodies, jewelry, aromatic soaps, and delicious coffees. With around 45 vendor stands to browse, you'll want to take your time.
Visiting the Midland Downtown Farmers Market is also the perfect occasion to check out the Museum of the Southwest. Marvel at the museum's stunning collection of approximately 45,000 artifacts, including ancient arrowheads, pottery shards, and stone tools. Along with this, you'll come across lithographs by John James Audubon, 19th-century watercolor paintings by Karl Bodmer, and the works of prominent Southwestern artists like Roger Peters and Willard Nash.
While you're here, catch one of the immersive shows in the state-of-the-art planetarium and check out the Turner Legacy Galleries, an exhibit that outlines a local family's history with the Kentucky Derby.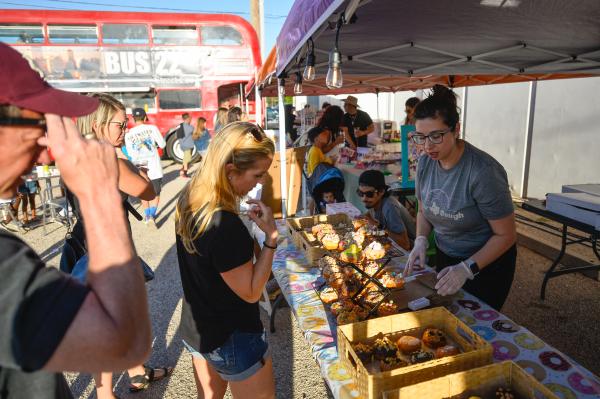 Shop Local at The Urban Market
The farmers market is a must if you're in the mood for local flavor, but it's not your only opportunity to experience the best of West Texas. Bring your appetite to The Urban Market, a pop-up market that brings the coolest small businesses around to the downtown area. Get a cup of coffee from Midland's own Far West Coffee, then browse for the latest fashions, art and other handmade products, and local produce. Pair something tasty from one of the town's food trucks with a glass of wine or a craft beer and you've got the makings of a perfect day in Midland.  
Along with its twice-monthly shopping events, The Urban Market occasionally holds other types of events, including a night market, brunch market, and Breakfast on the Bus (featuring double-decker tour bus turned mobile restaurant Bus 22). To get the skinny on future events, check out the calendar on The Urban Market's Facebook page.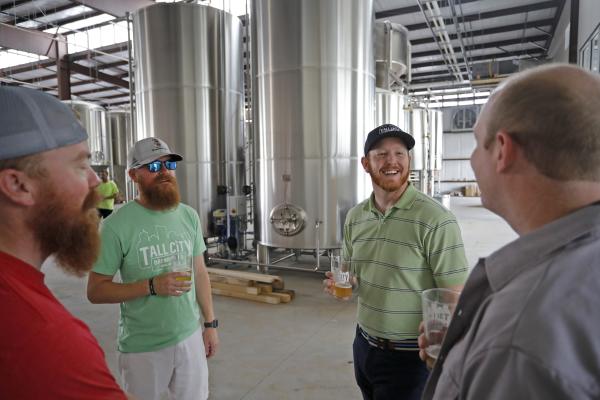 Savor Midland's Own Craft Beer & Wine
A tall pint of flavorful craft beer, an open-air patio, and an abundance of West Texas sunshine. It doesn't get any better than this, if you ask us. Unless, of course, that beer your drinking is from one of the best new breweries in Texas (according to Hopalytics). With a fresh take on popular brews and an inviting taproom to match, Tall City Brewing Co. didn't take long to make a name for itself.
Wander into the lively industrial-style brewery and try out one of Tall City's core brews, such as a beautifully balanced American amber ale and a smooth and sweet honey blonde ale. There may even be seasonal brews to try as well, so order up a flight for the full experience. To further scratch your craft beer itch, head on over to Midland Beer Garden, where you can try the brews of another Midland outfit, Eccentric Brewing Company, along with an enticing array of IPAs, stouts, and more on tap.
If you prefer the floral notes of an Italian pinot grigio or an Argentinian Malbec's subtle flavors of blackberry and cherry, Texas Sun Winery is the place for you. A broad selection of reds and whites locally made from grapes from around the world awaits you here. Pick your favorite style from the wine menu or get a flight and try something new. Have a glass with a cheese platter, flatbread, or sandwich, then indulge in some decadent red wine chocolate pudding or a lemon basil cream cheese tart.
With so much to savor, drinking Midland's finest local craft beers and wines is a great way to get a taste of West Texas.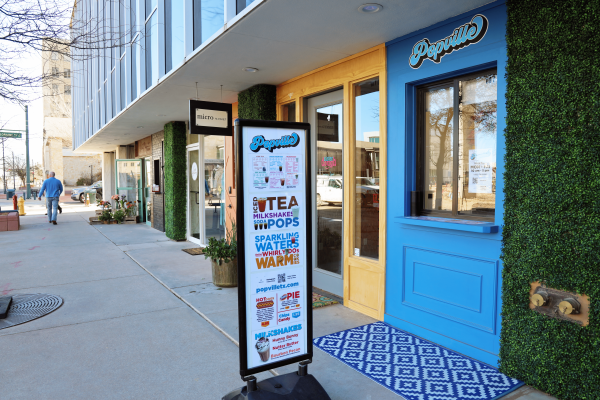 Stroll the Midland Micro Market
We've all heard of tiny houses, but have you ever seen a tiny shop? That's exactly what you'll find at the Midland Micro Market, a series of mini shops that line West Wall Street in the downtown area. Sip on a latte from local outfit Cpl. Ray's Coffee and treat yourself to one of SisterDough Donuts' uniquely flavored confections or a frozen custard at Popville. Then check out the collection of fashionable clothes at Coco Bananas Boutique before stopping and smelling the roses at Velvet Mesquite Designs.
Although the Midland Micro Market's shops are on the cozy side, each still holds its own share of surprises that you'll want to take your time to uncover. Do so and you may head home with some new goodies, and maybe even a well-earned sugar buzz as well.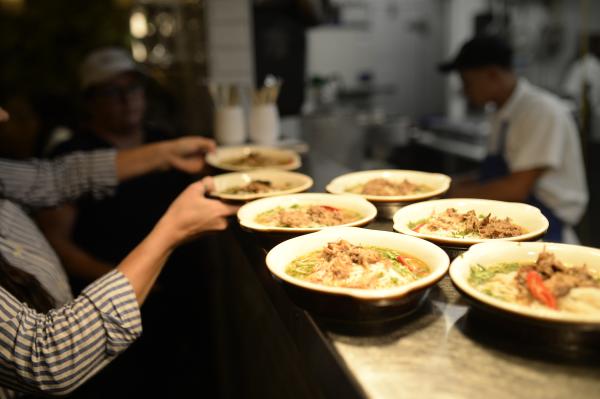 Dine Like a Midlander
Herb-crusted lamb lollipops, roasted salmon served over crispy vegetables, and succulent burgers crafted from locally sourced beef. Is your mouth watering yet? All this is on the menu here in the Tall City, where an abundance of restaurants serve a long list of crave-worthy dishes. Palate pleasers like truffle mac and cheese and cheeseburger spring rolls are among the refined small-plate eats that perfectly complement the broad selection of inventive cocktails and wines at Butter. Looking for your next date night spot? Enjoy a night out at Opal's Table, a fine-dining establishment in downtown Midland that offers hearty entrees like blackened redfish with roasted corn and heirloom tomatoes and eight-ounce prime filet with mashed potatoes and green beans.
To really get a taste of West Texas, sink your teeth into one of the savory burgers at Basin Burger House. The eatery sources its beef from Midland Meat Company, an award-winning producer of meats that supplies restaurants from West Texas all the way to New York City. Want to cook up your own meal? Stop by Midland Meat Company's butcher shop, where you can take your pick from a variety of cuts of steak, brisket, pork, quail, and even seafood.
There are many other places you can go to indulge in Midland's finest flavors. See more options here.
Whether you're sipping craft beer on a sun-lit patio, browsing farm-fresh produce, or enjoying a delicious meal at a one-of-a-kind restaurant, there are a multitude of ways to experience the best of West Texas in Midland. Plan your next visit here.